Budget Fertility Centre is a well-known and trusted IVF center in Mumbai, having the most affordable IVF costs in the city. The centre is renowned for offering the highest quality infertility treatment in mumbai at cost-effective prices to suit everyone's budget.
Here, you can avail a complete range of fertility treatments, including ICSI, PICS, IMSI, sequential transfer, blastocyst culture, and many more. Further, it is one of the few clinics in the city that offers embryo freezing and egg freezing in Mumbai.
And most importantly, some of the best gynaecologist in Mumbai practice here, namely Dr. Hrishikesh Pai, Dr. Rishma Dhillon Pai, and Dr. Rohan Palshetkar. They have helped thousands of couples achieve their dream of parenthood.
Read on to find out how couples with fertility issues can become parents through IVF.
IVF Overview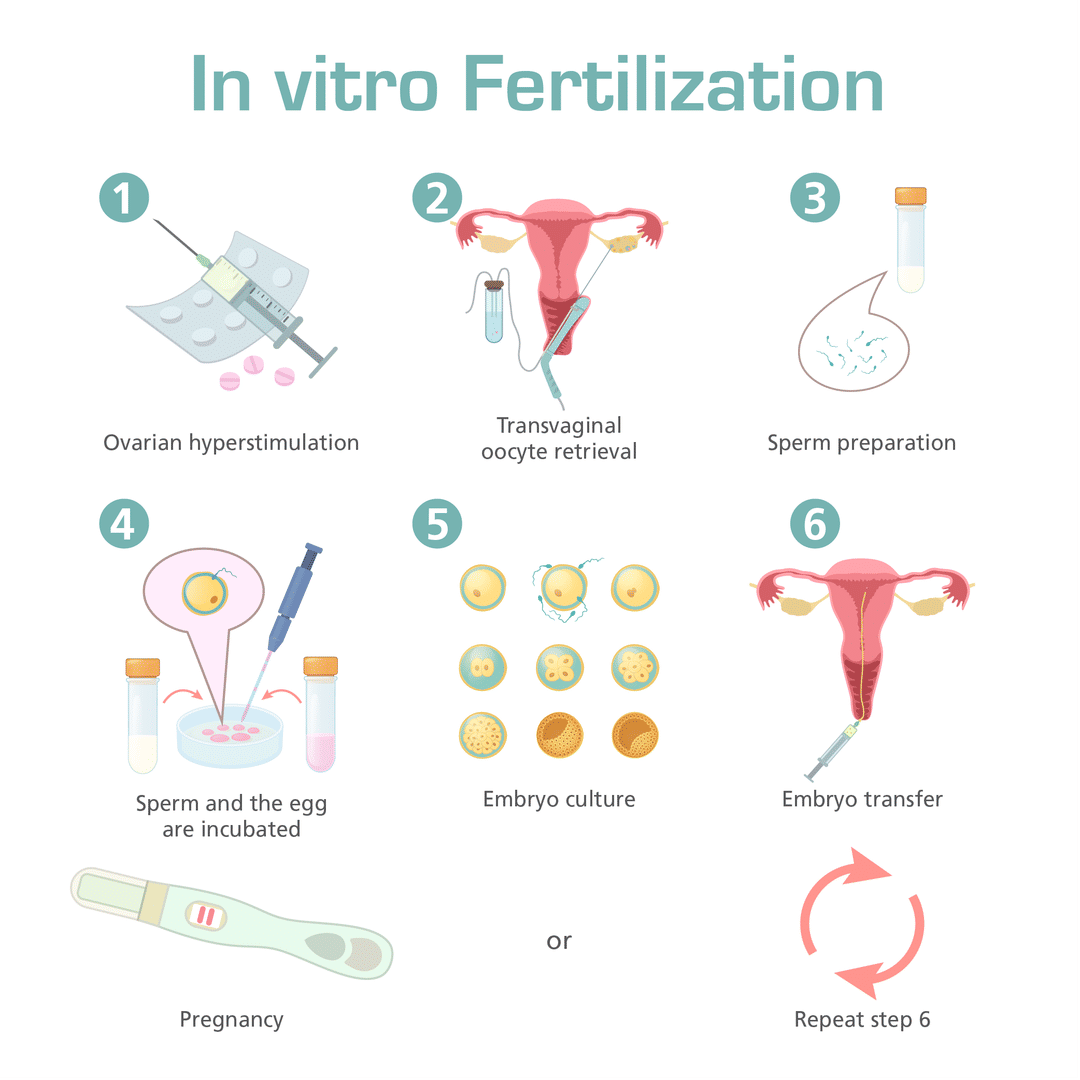 IVF or In Vitro Fertilization is an advanced treatment that fertilizes the eggs and sperm in the laboratory, outside the body to form an embryo, which is then transferred to the uterus to attain pregnancy.
IVF, also referred to as test-tube baby, has been in use for more than four decades, and millions of children have been born through it worldwide. This treatment has been a boon to many infertile couples.
Who are eligible for IVF treatment in Mumbai?
At our IVF clinic in Mumbai, we recommend this treatment to people with:
Unexplained fertility
Blocked or damaged Fallopian tubes
Problems with ovulation or poor egg quality
Issues with sperm count and motility
Antibody causing harm to the eggs or sperm
Genetic disease
What is the process for IVF Treatment in Mumbai?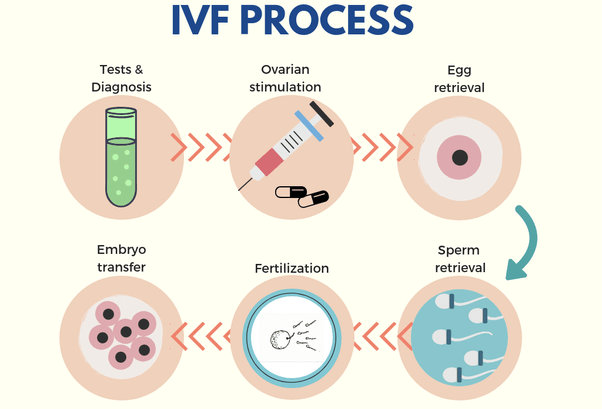 Step 1 – Ovarian Stimulation
Our IVF doctor will administer hormone injections to the woman in order to promote good egg growth. IVF allows women to develop more eggs in a month than they would otherwise. We will monitor the process through ultrasounds and blood tests.
Usually, a woman produces a single egg every month, but we aim to get 10 to 15 eggs with IVF.
Step 2 – Egg Retrieval
We will retrieve the matured eggs from the ovaries trans-vaginally. Our IVF specialist will use a thin needle and ultrasound to harvest the eggs in a minor outpatient procedure carefully.
On the same day, the male partner provides a sperm sample, which is washed and made ready for the IVF process.
Step 3 – Fertilization
The embryologist will combine the eggs and sperm in the petri-dish to fertilize.
Once the eggs are fertilized, the resultant embryos are incubated for 3 to 5 days before being transferred to the uterus. Our embryologist will monitor the embryos as they divide from two to more cells.
Step 4 – Embryo Transfer
We will transfer a certain number of embryos through the cervix into the uterus using a small soft catheter during this procedure. The number of embryos transferred depends on the woman's age.
After around two weeks, a test is done to confirm whether you are pregnant or not.
What is the IVF cost in India Mumbai?
Our IVF centre in Mumbai offers low cost IVF treatment in Mumbai with high success rates. At Budget Fertility Centre, the IVF cycle cost is Rs. 70000 inclusive of medicine.
There are no hidden charges, and we also offer EMI options. Low cost IVF in Mumbai, no way implies sub-standard treatment. We have an ultra-modern laboratory, the latest technology, and some of the best IVF doctor in Mumbai.
What are the advantages of IVF?
It helps women with damaged or blocked Fallopian tubes have a child with their eggs
Assist couples with male infertility to conceive
It helps older women, especially those with a poor ovarian reserve.
IVF has shown great results for women with endometriosis and PCOS.
What are the disadvantages of IVF?
IVF does not guarantee success. Couples sometimes may have to undergo more than one cycle to conceive.
There is a risk of certain side-effects like ovarian hyper-stimulation.
There is a chance for multiple pregnancies, which can cause premature labour or miscarriage.
There is a slightly higher chance of ectopic pregnancy.
What is the success rate of IVF treatment?
At Budget Fertility Centre, the success rate of IVF is between 40 to 45 percent for women below 35 years. As they age, the success rate decreases.
At our IVF centre in Mumbai, we recommend women above 42 to opt for donor eggs if they have poor-quality eggs.
Why should you choose Budget Fertility Centre for IVF treatment?
At our IVF clinic in Mumbai, we strive hard to maximize the success of each IVF cycle through advanced technology and innovations.
We provide treatment that is tailored to your specific needs. We have a professional but empathetic approach, and you can trust us to guide you through the entire treatment process. Our objective isn't just to get a positive pregnancy test. We aim to ensure that the procedure results in a healthy pregnancy and child.
We have a dedicated group of some of the best IVF doctor in Mumbai, who have successfully treated couples for many years. They are recognized for their exemplary work in reproductive health worldwide and are highly passionate about their work.
IVF treatment is considered costly, due to which many couples cannot afford it. But at our IVF centre in Mumbai, we offer the treatment at reasonable charges with the option of EMI payment.